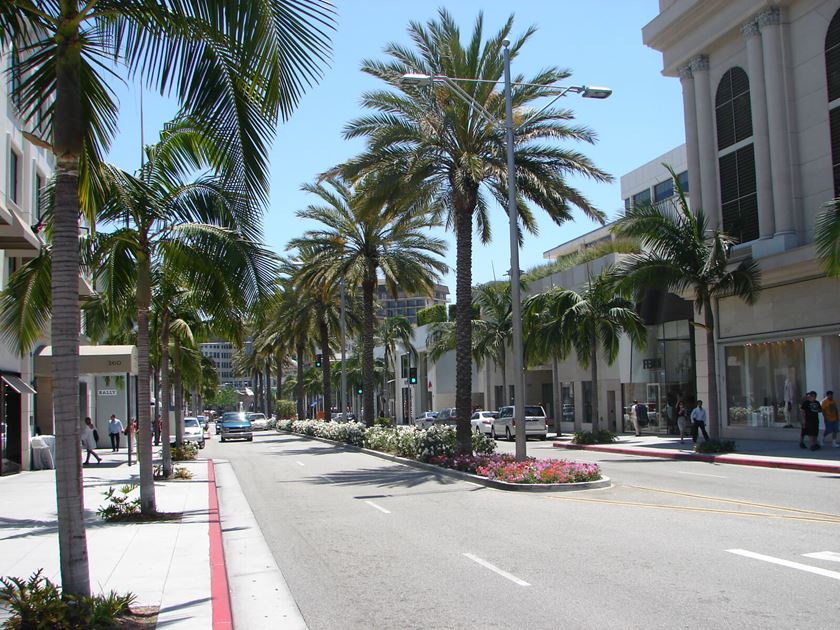 Beverly Hills is a sophisticated city in the Los Angeles area that is known for luxury and shopping. Visitors can expect service beyond compare at every Beverly Hills hotel, restaurant, and shopping venue. Dr. Charles Hsu keeps his boutique plastic surgery practice in the center of Beverly Hills, where patients can visit famous sites and catch a glimpse of a celebrity or two. Hsu Plastic Surgery welcomes patients from all over the world and to help patients who are coming in from out of town, Dr. Hsu and his staff are happy to help plan a fun and exiting trip that includes the best spots in Beverly Hills.
Before traveling all the way to Beverly Hills, a virtual consultation can be arranged for patients who live outside the Los Angeles area. Dr. Hsu can discuss the patient's concerns and goals, then give his recommendations for treatment. If the patient decides to move forward with a procedure at Hsu plastic Surgery, Dr. Hsu will create an individualized treatment plan and create a schedule based on the patient's availability. The office staff is able to help out of town patients choose accommodations and discuss payment plans and insurance. If needed, Dr. Hsu will help patients arrange for an overnight stay in the hospital or a private nurse to help during the recovery period.
Aesthetic Link
We started implementing a new program called Aesthetic Link that is great for our long distance patients. Everything is confidential and you can upload videos and notes for the doctor to see.
Many of our patients that can't find the time to make it into the office find this program very useful. Please let us know if you would like to set up a login for Aesthetic Link, they are found at: https://www.aestheticlink.com/ and our physician code for Dr. Hsu is 86734.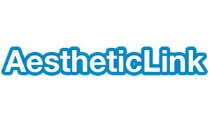 Patients who are from outside the Los Angeles area for plastic surgery with Dr. Hsu should arrive at least one day before their scheduled procedure. Dr. Hsu and his staff like to make sure the patient is well prepared for their procedure by completing pre-operative tests and paperwork. Also, Dr. Hsu can take the time to answer any last minute questions and concerns.
Beverly Hills has a dazzling array of options for visitors, not to mention all there is to do in the rest of Los Angeles. The team at Hsu Plastic Surgery recommends visitors start at www.lovebeverlyhills.com to get an idea of the area and what they want to do, see, and where to eat. Out staff is also happy to help patients plan their trip with recommendations for some of their favorite sites and activities.
Visitors coming in to Beverly Hills can use Los Angeles International Airport (LAX), which is about a 1 hour drive away, or the Bob Hope Airport (BUR), which is about a 40 minute drive from Beverly Hills. LAX includes 8 terminals for most domestic airlines and the Tom Brady International Terminal or airlines such as China Airlines, Korean Air Lines, and more. BUR is a small, 2 terminal airport in Burbank that serves several airlines, including American and Delta. Both LAX and BUR give visitors access to public transportation, taxis, and car rental services.
Visitors to Beverly Hills have many options for getting to Hsu Plastic Surgery and other sites. Beverly Hills itself is less than 6 square miles, so visitors can walk or use the trolley to get around. For those who want to venture outside of Beverly Hills to the mountains and beaches of the Los Angeles area, it's best to rent a car. Parking can be expensive, but Dr. Hsu and his staff agree that a car is the easiest way to get around. Los Angeles does have a public transportation system, including buses and trains. Visitors can get more information on public transportation options, schedules, and costs at www.metro.net. The staff at Hsu Plastic Surgery can help visitors decide what will work best for them and how they can make transportation arrangements.
There are several top-rated hotels near Hsu Plastic Surgery in Beverly Hills, but Dr. Hsu and his staff have a few favorites for their valued patients.
Beverly Wilshire
Beverly Wilshire is a Four Seasons Hotel and a landmark on Rodeo Drive that has hosted Hollywood celebrities, royalty, and more since 1928. Beverly Wilshire is also famous for being the main setting of Pretty Woman starring Julia Roberts and Richard Gere. All guests enjoy breath-taking luxury and hospitality with a long list of services and amenities.
9500 Wilshire Boulevard
Beverly Hills, CA 90212
Visit: http://www.fourseasons.com/beverlywilshire
Call: 310-275-5200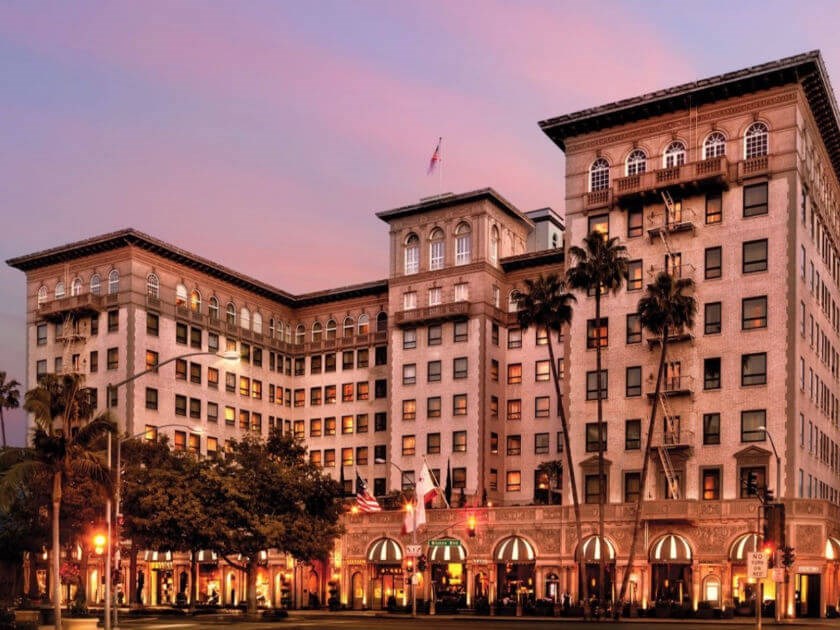 Sixty Beverly Hills
Sixty Beverly Hills prides itself on combining Southern California cool and LA chic in a luxurious modern hotel. Sixty Beverly Hills includes artful rooms, fantastic dining, a spa, a pool, and an art gallery featuring the work of fashion photographer Steven Klein. In addition to all the things to do within the hotel, Sixty Beverly Hills is right by the famous stores on Rodeo Drive.
9360 Wilshire Boulevard
Beverly Hills, CA 90212
Visit: http://www.sixtyhotels.com/hotel/beverly-hills
Call: 310-273-1400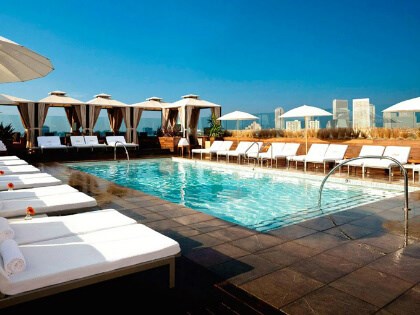 It's hard to choose a restaurant in Beverly Hills, but the staff of Hsu Plastic Surgery suggest that all visitors try the Beverly Hills twist on afternoon tea at the Living Room at The Peninsula and brunch lovers should try Bouchon Bistro for the food and celebrity-sightings. Inside the Beverly Wilshire, guests can enjoy Wolfgang Puck's American steakhouse, CUT or THE Blvd, a world-class restaurant designed for people watching.
Beverly Hills visitors can enjoy legendary sites and events, including a stroll down Rodeo Drive for world-renowned shopping. Movie lovers can enjoy a show at The Academy of Motion Picture Arts and Sciences. With beautiful year-round weather, Beverly Hills hosts concerts, black tie events, and art shows for visitors who want a taste of the glamorous life. Families can enjoy the city's many parks, the annual PickleFest at the Farmer's market, and Woofstock 90210. Talk to our staff or check the online Beverly Hills calendar of events to plan a visit at the best time.