BOTOX®, Dysport, Xeomin, and other neuromodulator injectables are nonsurgical procedures for targeting active lines or age-associated wrinkles. These compounds are derived from botulinum toxin A, which temporarily weakens or paralyzes specific muscles underneath the skin. As a result, the weakened muscle does not contract as strongly and therefore the overlying skin is not creased as prominently. While treatment is individualized, Beverly Hills plastic surgeon, Dr. Charles Hsu, treats most patients there are three separate potential areas for wrinkle relaxers: the vertical frown lines between the eyebrows, the Crow's feet lines extending out from the corners of the eyes, and the horizontal forehead lines above the eyebrows.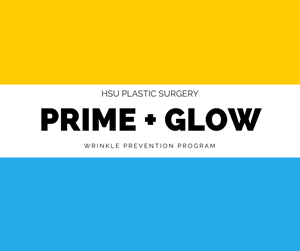 Special Savings Offer on Botox and Chemical Peel Packages
To schedule an appointment, please call 424-322-6201
Details
Patients may consider wrinkle relaxer injections for cosmetic reasons or as a preventative measure for the following:
Lines and wrinkles on the faces caused by common facial movements
A desire for softened or partially improved facial wrinkles
BOTOX® Reviews
"I recommend Dr Hsu in Beverly Hills for Botox.  I have dabbled here and there at different places but when I came here I got the results that I wanted at a decent price.  They also have the best staff and Dr. Hsu is extremely nice and professional.  In other places, I would sit on a chair and they would inject me with not that much number. Dr. Hsu makes sure you are full numb, he is extremely thorough. He does t just make it seem like this quick thing, but really spends the time to make sure it's perfect.I will definitely keep coming here."
- C.S. /
Yelp /
Oct 07, 2015
"Absolutely fantastic in every way..from the lovely receptionist. .the sublime office interiors. . extremely clean...and the most important thing is the Doctor him self!!!! I can't give him enough accolades. .great listener. .beautiful touch...speaks his thoughts with a great deal of understanding. .to the point...while being a love!!!! Just perfect!"
- Anonymous /
Office Visit /
Nov 10, 2015
"Dr. Hsu is a WONDERFUL doctor. He is a genius at fillers and has an award winning personality ! Don't look any further for a filler !! Book your appointment today !! You will not regret coming to see Dr.Hsu"
- Anonymous /
Office Visit /
Nov 10, 2015
"Always friendly and flexible for appointments."
- Anonymous /
Office Visit /
Nov 21, 2015
"Dr. Hsu is an artist. I have always been very happy with any procedure I've had done."
- Anonymous /
Office Visit /
Nov 22, 2015
Previous
Next
Dr. Hsu performs a full consultation and examination of the patient before continuing to the injections. Dr. Hsu will ask about the patient's medical history, current medications, which areas the patient wants treated, and the patient's desired outcome so he can determine the correct type and strength of injection that is best for the patient's treatment.
To perform the injection, Dr. Hsu will use a very thin needle to minimize pain. More sensitive patients may need numbing cream. However, numbing cream requires a wait time of 15-20 minutes to be effective. After the procedure, most patients see partial effects in 2-4 days and full effects in about a week. The effects usually last from 4-6 months, but there have been individual cases in which the effects last for 3 months and some that last longer than 6 months.
Patients can return to their regular activities immediately. However, strenuous activity is discouraged for the remainder of the day. Redness and swelling that occur at the time of injection usually resolves itself quickly. Any bruising that might occur will usually resolve 1-2 weeks.
"My approach to any injections, including all of the neuromodulators like BOTOX, Dysport, and Xeomin, is that the neuromodulators need to be injected in precise locations within specific muscles to achieve the best results. Every surgeon has a different technique, and for me, the technique that I use has provided very good results and very happy patients. I think that the key to success is precise injection technique and good judgment in deciding where to place the individual injections.
Overall, I believe a conservative approach can give patients very nice results that appear natural. I've found that there is a balance to strike, in trying to lighten some of the lines in the face, but while maintaining facial harmony so that the overall facial appearance looks refreshed and still natural."
Plan Your Procedure
Average Cost

$210

-

$599

Recovery Time

No Recovery Time

Average Procedure Time

30 Minutes

Post-op Follow-up

4-6 Months

Procedure Recovery Location

Out-Patient
Contact Us
Botulinum toxin and can be used to treat a variety of cosmetic and medical conditions, including:
Lines and wrinkles
Facial asymmetry
Muscle spasticity
Eyelid spasms or blepharospasms
Hyperhidrosis or excessive sweating
Chronic migraines
Cervical dystonia
Movement disorders
Crossed or lazy eyes
Botulinum toxin injections can usually be completed on the same day as the initial evaluation. They do not require hours to perform or days to recover. Once the patient and Dr. Hsu have decided on an appropriate treatment, he will prepare the patient and needed tools for the procedure.
Depending on the patient's age, skin condition, and habits, the effects of botulinum toxin could last anywhere from 3-6 months. A follow-up appointment in weeks or months may be scheduled after the injection for re-evaluation, touch-up, or additional treatments as indicated. Patients are encouraged to schedule a follow-up sooner if they have any questions or concerns. Because the effect of the botulinum toxin is not permanent, it is best to set a schedule for additional injections.
Avoid massaging or touching the injected area afterwards; this may inadvertently cause the botulinum toxin to spread to an unintended area.
Lying down or inverting the body shortly after injection can also cause complications.
Avoid strenuous or vigorous activities for the rest of the day.
Ask or call the office before taking painkillers or medication.
Related Procedures