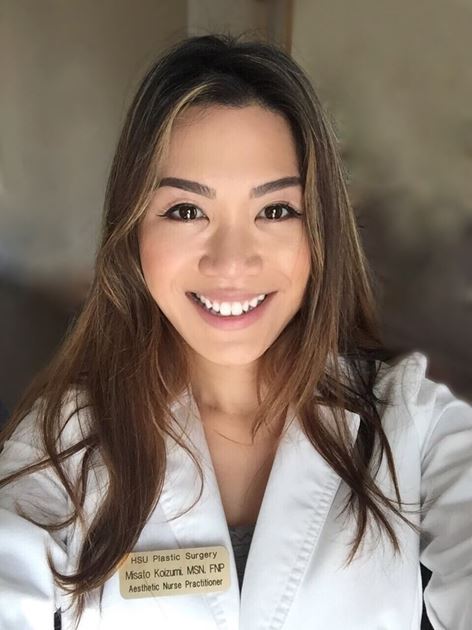 Mimi Koizumi, MSN, FNP-C, has more than a decade of professional experience helping patients transform their skin from burn injuries and scarring. Her strong work ethic and desire to continue her education has led her to obtain a Masters of Science in Nursing from Azusa Pacific University while working full-time as a registered nurse. In that role, she has collaborated with many esteemed healthcare professionals for the Department of Burn and Plastic Surgery at Los Angeles County USC Medical Center. She also has experience serving families in the San Gabriel Valley as a family nurse practitioner.

As a working mother of two young children, Mimi understands how a busy lifestyle can wreak havoc on your skin. Her passion for skincare stems from a personal belief that everyone can achieve their best skin with the right tools and information. She offers her extensive knowledge to help rejuvenate tired and troublesome skin and reveal each client's potential. Mimi has a gentle technique that her patients appreciate, along with a kind and honest approach to providing treatment recommendations. Her professional experience with skin wounds and plastic surgery patients provide her with a well-rounded foundation for a career in aesthetic medicine.

Mimi is board-certified by the American Association of Nurse Practitioners (AANP). She speaks fluent Cantonese and is conversational in Mandarin.